Fibroids are common among all women and can often lead to heavy or painful periods and pelvic pain. For a long time, only hormonal medications and two types of surgery (cutting into the uterus or removing it completely) have been around to help women.
Now there's another option.
The Acessa procedure is a minimally invasive surgery method that focuses heat treatment only on your fibroids to improve your symptoms, and allows the rest of your healthy uterine tissue to be preserved.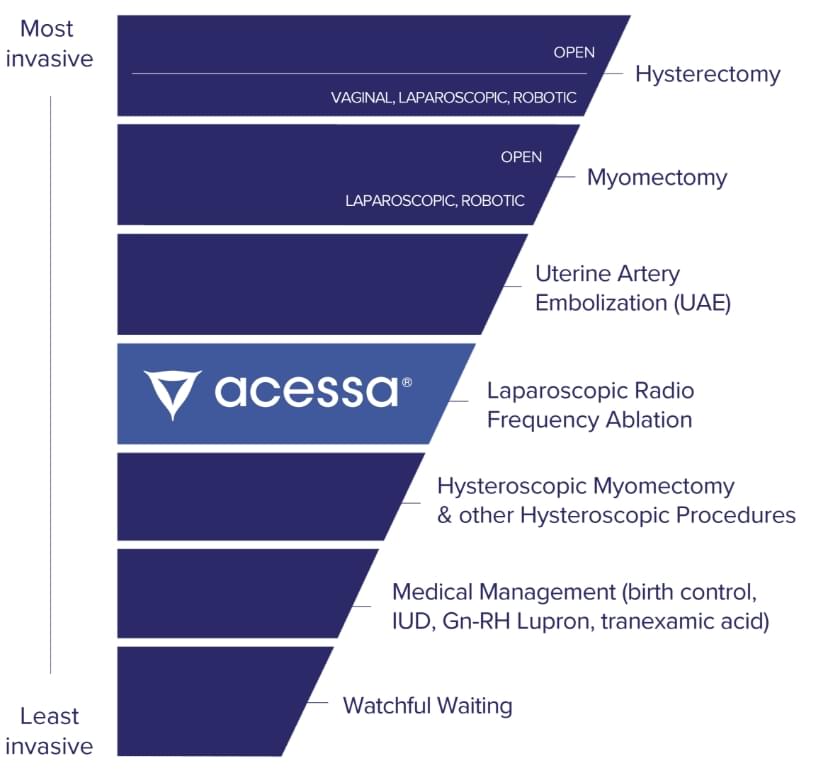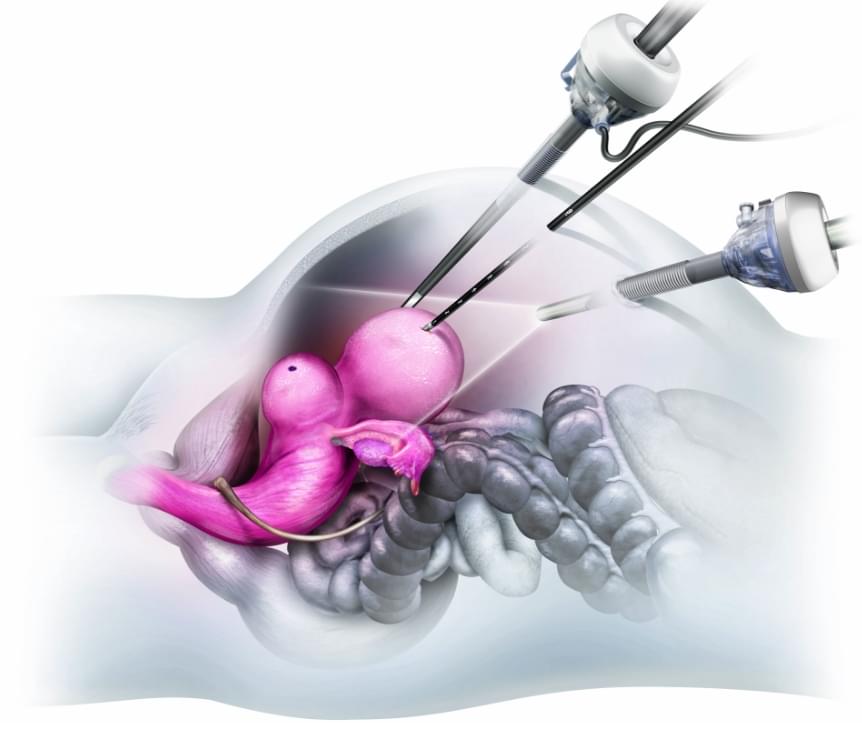 The Acessa® procedure is a minimally invasive surgery method that is an alternative to other options for management of fibroids. It requires only two small skin incisions (typically one in your belly button and one below your bikini line). It delivers heat (by radiofrequency ablation) directly into a fibroid to destroy its tissue which causes the fibroid to shrink and in turn relieve your symptoms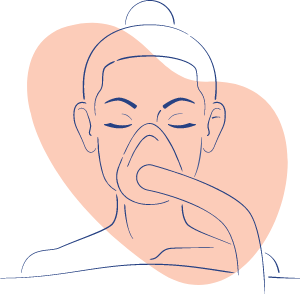 1. Prep
You are prepped and brought into the operating room for anesthesia.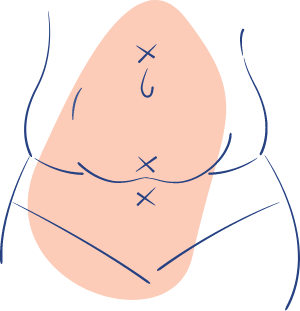 2. Access
Your physician makes three small incisions – one in your belly button – one below your bikini line – and inserts a tiny camera and ultrasound into each incision.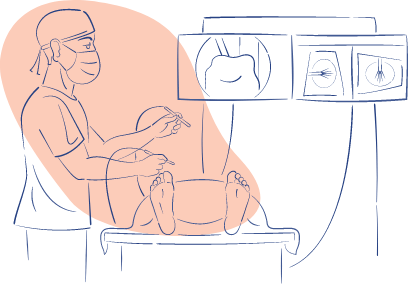 3. Visualize
Your physician precisely locates each fibroid with the Acessa ultrasound probe and guidance mapping, allowing full view of your uterus.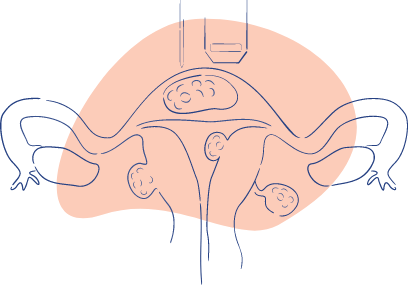 4. Deploy
Next, your physician deploys the tip of the Acessa handpiece into the fibroid while preserving healthy uterine tissue.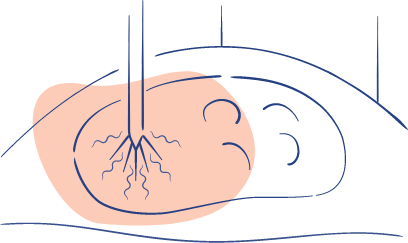 5. Treat
Your physician deploys controlled heat through the Acessa handpiece to destroy the fibroid tissue. Your physician repeats this process until every targeted fibroid is fully treated. Once the procedure is complete, your physician stitches the small incisions on the skin.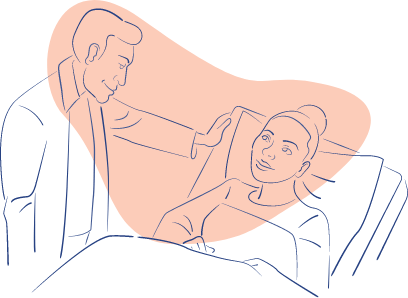 6. Recover
You will wake up in the recovery room. Most patients get cleared to go home the same day. Women typically feel ready to return to work after 4-5 days. In terms of when you will see symptom relief – it depends on how big the fibroid is and what symptoms you're experiencing.
AFTER THE ACESSA PROCEDURE
Most all patients go home the same day.

Most patients feel ready to return to work after 4-5 days.

Most patients only require non-narcotic pain medications after surgery. No need for hormonal medications after surgery.

Fibroids soften and shrink

the feeling of the fibroid turns from a hard baseball into a soft marshmallow and the volume shrinks about 50% over 9 months.

94% of patients report that the procedure is somewhat, moderately, or very effective in eliminating their symptoms (1).

98% of patients report that they would probably or definitely recommend the procedure to their friends with the same health problem (1).
(1) SG Chudnoff, et al. Outpatient Procedure for the Treatment and Relief of Symptomatic Uterine Myomas. Obstetrics and Gynecology, 2013;121(5):1075-82.
From our patients
Dr. Melchione was one of the best OB/GYNs I have ever visited! I would have never considered visiting a male Gynecologist but after two trusted acquaintances recommended him, I made the appointment. He has a great bedside manner and is very patient and informative. He explains everything before he does anything and is happy to answer any questions. He works out of the Cadillac facility as well as the West Sac facility. I have only visited the West Sac facility, but it was very trendy, clean and kind of modern looking.
Heather D.
Rancho Cordova
Thanks for all your ongoing care. We so greatly appreciate it. Thanks for your understanding, and always being so nice and considerate and above all caring.
Lisa
Thank you for the great prenatal care and the delivery of my son. I had a great experience and hope to have you as my doctor for my future children. Thanks again!
Andrea
Dr. Melchione is an extremely thorough and concerned physician. I have seen him for 12+ years and his consistent good care is very notable. I make this rating because he belongs in an elite group of great physicians.
Dr. Bob is an excellent Dr. He is very knowledgeable and does not hesitate during appointments. He gets right to the point and is always reassuring. I trust his professional opinion on everything. He has been my Ob/Gyn for 10 years now and I have never been more comfortable. Dr Bob is great.
Dr. Bob, has to be the most expedient and thorough Dr. I have ever had. His experience and expertise make him able to diagnose a treat problems NO ONE else could find even as the symptoms presented themselves in the exam rooms. Dr. Bob is a WONDERFUL Dr. and person!
Dr. Maagdenberg is very nice and professional doctor, very easy to talk to, and always smiling. I feel comfortable with her.
Irina
Dr. Melchione has been my OB/GYN for 18+ years. He has been there for me through my endometriosis, 2 children, etc.. He is extremely patient, understanding, and kind. He always goes above and beyond the call of duty. All of the staff is very kind. Some of them have been with him as long as I have and that says a lot about him. I highly recommend him and I will go to him as long as he is in practice.
Tamera
Dr. Bob is AMAZING. He has been my doctor through two pregnancies and he also performed my surgery when I unfortunately miscarried. He has seen and done it all, which makes me feel so comfortable having him as my doctor. He is professional, knowledgeable, and has a great sense of humor! I love how he knows his patients by name and I hope he sticks around for me to have Baby #3! I will be so sad the day he finally retires...Dr. Bob ROCKS!
Alana
I loved Dr Melchione. He was so understanding and he delivered my first son and was there when I had my second. I felt so special because after over a year since having my first son when I was in labor with my second, he remembered that I had delivered my 1st son earlier and even remembered my name! Now that is a caring doctor.
Katrina
Dr.Tanya Maagdenberg is professional, friendly, nice, understanding, kind and experienced physician. She is the best OBGYN I have ever visited. I highly recommend her and will go to her as long as she is in practice!
Tanya
Dr. Tanya Maagdenberg is very friendy nice and kind. She was there when I had my son with a c section. Thank you. You are a great doctor
Irina
I love this place!!! Very nice workers and doctors... And yes, they are very clean.. I am going to continue coming there..:)
Natasha
Dr. Melchione is incredible. He listens to his patients, he explains things so that anyone can understand...he's kind, and he has an amazing way of making you feel at ease. He has been with me through both of my pregnancies and c-sections...and everything in between. I can't imagine seeing another Dr. I highly recommend Dr. Melchione to anyone looking for an ob/gyn.
Linda S.
I LOVE Dr. Melchione!!! He delivered my second baby via C-section and was Great! He's very friendly and informative. I would highly recommend him to anyone! LOVE him!
Kasey P.
I was referred to Dr. Melchione over 20 years ago. He has been my GYN ever since then, caring for my needs during pregnancy and delivering 2 of my children! If I wasn't almost 40 after my 3rd child, I would have had more kids! He's very attentive, listening to my needs, always making sure we have addressed all issues and developing treatment alternatives for me to make an informed decision. My 2 daughters now go to him. He's stuck with us! I obviously highly recommend him
Julie
Call Us Today To Make An Appointment
Office Hours: Monday - Friday | 8AM - 5PM