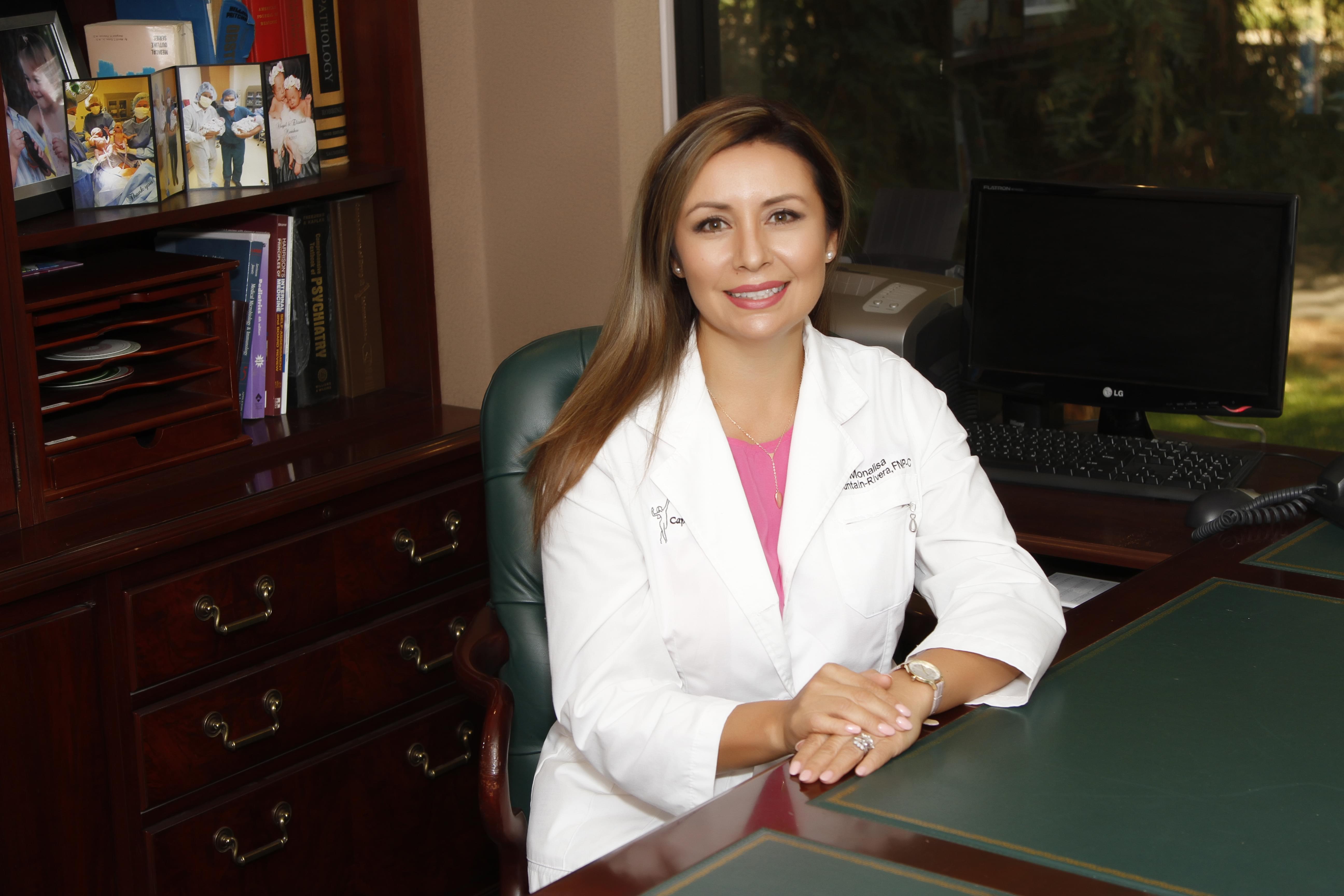 Monalisa La Fountain-Rivera was born in Charleston, South Carolina and raised in the bedroom community of the Bay area, Suisun City, California. She graduated from the University of California Berkeley in 2001 with a Bachelor's degree in Integrative Biology.
In 2002, she began working as a Quality Assurance Microbiology lab tech for a Johnson & Johnson pharmaceutical company and after several years in the field, decided on a career change and applied to and was accepted to Samuel Merritt University Master's Family Nurse Practitioner program that began in 2006.
During her training as an RN, she was exposed to several areas of medicine and was immediately drawn to the field of women's health. This prompted her to choose Kaiser South Sac Labor and Delivery for her preceptorship during her last year of nursing, and then again chose The Birthing Project, a small OB clinic, to precept during her final year of the NP program.
After obtaining her Master's degree in Nursing she chose to accept two positions one with the Birthing Project, continuing OB Care, and the other with CommuniCare Health centers, where she functioned as an FNP doing primary care. She then moved onto a job with a Women's Health Community Clinic where she remained for 6 years mainly focusing on Family Planning and Gynecology. During that time she also worked part time as a adjunct Assistant Instructor at Samuel Merritt University coordinating and guiding groups of nursing students through their community health rotations.
Missing OB and the challenges and excitement of the journey a women transitions through during pregnancy, she decided to return back to her true passion, and accepted a position with Capitol OB-GYN in 2017.
In her free time she can be found with her husband and children at their various sporting events, at the gym, or at her neighborhood bookclub which she founded and runs as an extra activity. The family also enjoys traveling throughout the year, snowboarding and skiing in the winter and boating in the summer.
Call Us Today To Make An Appointment
Office Hours: Monday - Friday | 8AM - 5PM